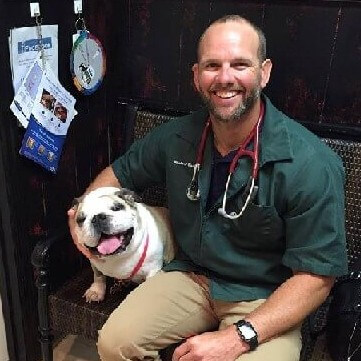 Dr. Michael Bailey
Dr. Bailey grew up in the small town of Wauchula, Florida. He received his bachelor's degree in zoology at Auburn University in Auburn, Alabama. He decided to stay for four more football seasons and is a 1998 graduate of Auburn University College of Veterinary Medicine.
He worked in Destin and Orlando, Florida. In 2002, he became owner of Woodland Animal Clinic in DeLand and later added two more veterinary offices—Beachwood Animal Clinic in Woodland Beach and Volusia Woods Animal Clinic in Orange City.
He met his wife Dana while at Auburn, and they have three beautiful children. In his free time he enjoys fishing, waterskiing, hiking, crossfit, coaching his son's football team, and spending time with his children. He is involved with the community and is a member of the Rotary Club of downtown DeLand.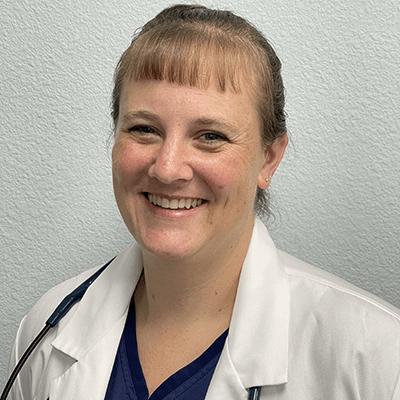 Dr. Jennifer Wartenbee
Growing up in a logging and farming family in Oregon who raised cattle, pigs, and sheep, it's no surprise Dr. Wartenbee knew by the age of four that she wanted to be a veterinarian. She followed that dream to Oregon State University, went on to earn her DVM from St. Matthews University in the Cayman Islands, and did her clinical year at Mississippi State.
It was while living in the Caymans that Dr. Wartenbee adopted her dog Bailey, who she found during a rainstorm. She has since added two turtles to her animal family.
When she's not working, Dr. Wartenbee enjoys gardening, travel, and spending time with her family and friends—especially her son Owen.